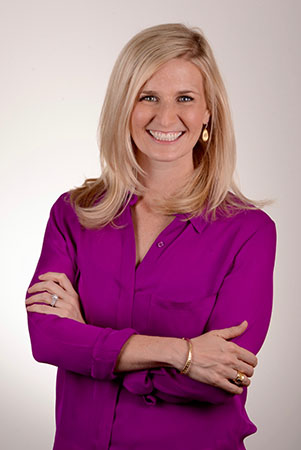 Sara Kasten DMD, MS
"I feel incredibly lucky to go to work every day and get to do something I absolutely love. Watching patient's confidence grow as they go through orthodontic treatment is a truly amazing feeling."
Dr. Sara Kasten is a dedicated orthodontist with a passion for creating beautiful, healthy smiles. Her journey in the field of orthodontics is deeply rooted in her love for art, problem-solving, and the intricate craftsmanship of "building" smiles. Having initially set her sights on a career in architecture during her undergraduate years, Dr. Kasten found a new calling when she realized that orthodontics was the perfect blend of her hands-on artistic skills and scientific thinking.
With a career spanning since 2016 in the Philadelphia area, Dr. Kasten thrives on the personal connections she makes with her patients. Her innate sociability and genuine interest in people enable her to forge meaningful relationships while positively impacting her patients' lives through orthodontic treatment.
Dr. Kasten's commitment extends beyond the confines of her practice. She finds immense satisfaction in witnessing her patients' confidence blossom as their smiles transform. This profound sense of fulfillment is a testament to her dedication to creating lasting smiles, not just as a professional endeavor but as a personal mission.
Excellence in Education
Dr. Sara Kasten's journey in the field of dentistry began at Duke University, where she obtained her Bachelor of Arts degree. She continued her educational pursuits at the University of Pennsylvania, earning her Doctor of Dental Medicine (DMD) degree, followed by a specialized Orthodontic Residency Certificate. Dr. Kasten's dedication to advancing dentistry reached new heights as she pursued a Master of Science in Oral Biology, conducting groundbreaking research at the Craniofacial Research Laboratory at the Children's Hospital of Philadelphia. Her unique blend of clinical expertise and research acumen positions her as a respected leader in the dental community, where she not only delivers compassionate patient care but also inspires and mentors the next generation of dental professionals.
She continually invests in her professional development to provide her patients with the latest and most advanced orthodontic treatments available. Attending seminars, conferences, and engaging in ongoing research keeps her well-informed about emerging technologies and techniques in orthodontics. This commitment ensures that Dr. Kasten not only delivers exceptional orthodontic care but also offers her patients access to the newest and most effective treatment options, reflecting her steadfast pursuit of excellence in dental practice.
Professional Memberships
American Dental Association
Middle Atlantic Society of Orthodontics
American Association of Orthodontists
Diplomate of the American Board of Orthodontics
Outside the Office
Outside of the office, you can most likely find Dr. Kasten at home with her two wonderful daughters who keep her busy! She also likes baking, where she channels her creativity and precision into crafting delicious treats.
Always looking for the next adventure, Dr. Kasten's wanderlust often inspires new explorations of cultures and cuisines. Dr. Kasten is also a dedicated practitioner of yoga, finding solace and tranquility on the mat as she maintains her physical and mental well-being.
Most of all, Dr. Kasten loves spending time with her family and friends.
A Focus on Community
For Dr. Sara Kasten, delivering expert orthodontic care isn't just a professional obligation; it's a heartfelt commitment to her community. She understands that a healthy, confident smile can transform lives, boosting self-esteem and overall well-being. By providing top-notch orthodontic services, Dr. Kasten empowers individuals within her community to embrace their best selves. Her dedication to precision and excellence ensures that every patient receives tailored treatment that not only enhances their oral health but also leaves a lasting impact on their confidence and quality of life. In this way, Dr. Kasten's commitment to expert orthodontic care is a direct investment in the vitality and happiness of her community, as she strives to create countless confident and radiant smiles that contribute to the overall vibrancy of those she serves.